Welcome to Thomas Insights — every day, we publish the latest news and analysis to keep our readers up to date on what's happening in industry. Sign up here to get the day's top stories delivered straight to your inbox.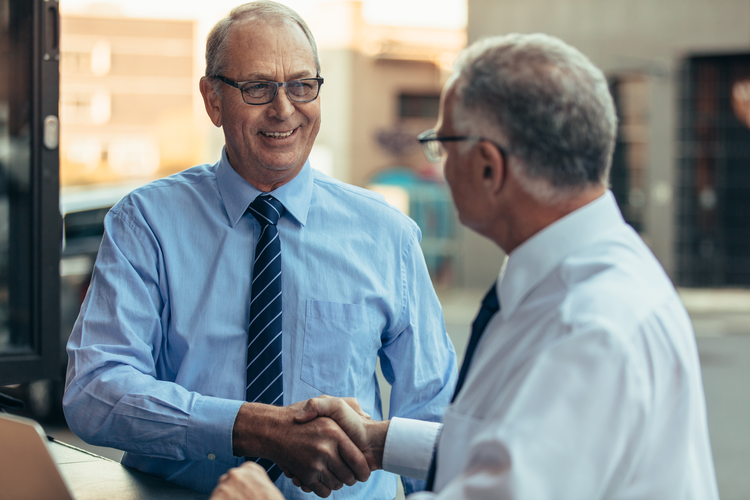 How often is the average buyer subjected to a sales pitch in which the seller delivers a rambling lecture on the unique benefits of their product or service?
Let's assume it's a fairly frequent occurrence, in which case we can also safely assume that no buyer is interested in hearing another one-way pitch of this kind.
"If you enjoy annoying your prospects, then go ahead and subject them to your monologue pitch," says Justin Roff-Marsh, award-winning author and leader of global sales workshops.
In his Prescription for Growth workshop, Roff-Marsh presents a modern approach to sales process engineering that allows salespeople to focus exclusively on selling conversations. He advises businesses to research and target prospects. "The most important selling conversation?" he poses. "The first one, obviously."
From the very first conversation, salespeople need to be able to convince. He says the key to convincing prospects is being able to answer their technical questions. But to get there, you need to learn to ask the right questions.
When it comes to holding sales meetings, asking open-ended questions and actively listening to your buyer's responses is the key to success. In doing so, you'll better understand their needs and drivers, connect more meaningfully, and be equipped to address and solve their problems.
The sales questions you should be asking your buyers divide into the five categories listed below.  
1. Business Objectives
These questions will help you to learn more about the buyer's organization — their motivations, key objectives, and business priorities. In obtaining this information, you'll be best placed to sell your product or service in a way that directly addresses the buyer's needs.
Could you tell me a little more about the organization and your role within it?
What challenges does your organization face today?
What are the business objectives for this quarter or year?
What are your manager's goals in the coming months?
Former clients of ours reported [X and Y] as their biggest challenges before we came on board. Do you share their experiences?
What existing processes or systems do you have in place to address these challenges?
If our product or service was able to address and solve the challenges you've outlined, how would that impact your organization?
Where do you expect your organization to be in a year's, three years', or five years' time?
What are your biggest concerns or reservations about purchasing this product or service?
2. Purchasing History
These questions will provide you with a better understanding of the client's purchase history and their evolving needs, ultimately enabling you to provide a better service.
Have you purchased this product or service previously?
When did you last purchase this product or service?
What criteria did you use to decide on previous purchases?
What processes did you use when you purchased this product or service in the past?
What has held you back from buying this product or service in the past?
How have your needs changed since you last purchased this product or service?
How do you typically evaluate the benefits of a new product or service before making a purchase?
What is and isn't working with your existing product or service?
3. The Product or Service You Offer
It's useful to understand the buyer's perception of your product or service and how they expect to use it. This will enable you to manage or meet their expectations.
Why is purchasing this product or service a business priority for you at this particular time?
How do you expect our product or service to support and enhance your organization?
In which areas of your organization do you see our product or service being most beneficial, relevant, or applicable?
What qualities are you looking for in this product or service?
4. Nurturing the Buyer-Seller Relationship
The best relationships are built on a foundation of mutual trust and understanding. Don't underestimate the importance of "small-talk" and asking questions of this kind:
What would you like to discuss today?
How long have you worked for the organization?
I really admire what you've achieved with your business or in your current role. What initially drew you to working in this sector, and how did you make it happen?
Can you tell me a bit about your career history?
Is your team attending any networking events this year? It would be great to see you at [X event]. 
Should I be speaking to anyone else within your organization about this?
5. Sales Process
No doubt your buyer has been subjected to all kinds of sales processes — some of which delighted them with their efficiency and excellent customer service, while others were frustratingly slow and disappointing. Discovering how your buyer prefers to work will help ensure you fall into the former category.  
What worked well or didn't work well during your last purchase?
What is your preferred communication style?
Have you purchased a product or service from our organization in the past? What was your experience?
What is your timeline for purchasing this product or service?
This article was sponsored by Ballistix, a global leader in sales process improvement. 

Image Credit: Jacob Lund / Shutterstock.com
More from Sales Strategy


Read More:Not Closing Sales? You're Probably Asking the Wrong Questions